EDIT MAIN
Welcome to the Ripley Library Site.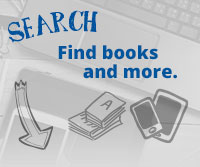 Walt Disney once said, "There is more treasure in books than in all the pirate's loot on Treasure Island."
Please use the Library Resources below to locate your "treasure".
Find A Book
Destiny Library Catalog
When logging into Destiny type your school login in and password. Use this to search what books we have in the school Library, ebooks that are available, and to place a hold on a book. You can search for books at your IRLA book level if you search under subject (1R, 2R, WT, BK, Or, PU, BR) .


MackinVia (use this to search and read only ebooks in our Library)
Read a book online
IRLA Bookshelf (login and password provided by your teacher)
When you access these resources at school you do not need to log in. When you access these resources from home you will need your list of passwords to get on.
Tumble Books
BookFlix
TrueFlix
ScienceFlix
FreedomFlix
Databases
Login to Destiny to use all of the digital databases we have available. When logging into Destiny type your school login in and password. Look for the databases on the Destiny page under "Links".
Additional Resources for Teachers:
Please use your table with login information to access the following databases. Teachers login to Destiny using their school email. Please use the resources in Destiny to create resources for your students.
This database is like the one you used in college to find scholarly articles.
Gale
Discovery EducationUse your email to login and your BOCES Media Password
Kids Discover
Each teacher is "student". Enter your school email and classroom code 67B58D.
PBS Learning MediaLogin in with your school google account.
Link to access Erie 2 BOCES Library Loaning System:
BOCES Resource Center (Media)
Use your login information from the database table you have been given.