6/3/2022
Dear RCS Families,
We had another action-packed week of school that began with a trip to see the Erie Seawolves play on Tuesday. Students in grades K-6 that diligently completing their nightly reading homework for the months of March and April were treated to a baseball game and lunch at the ballpark. The kids had a blast and enjoyed this reward. We are fortunate to have this resource in our backyard.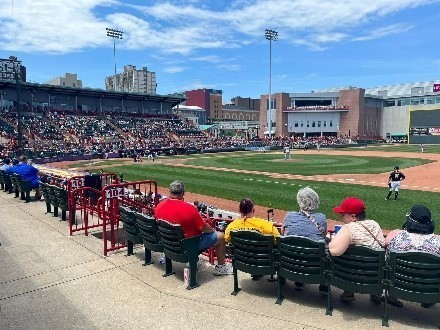 Students in grades 4-6 visited Niagara Falls, the Lockport Locks and Goat Island on Thursday. This trip aligns with the fourth grade Social Studies curriculum as the Erie Canal and Niagara Falls play(ed) a huge role in the economic development of New York State. This adventure has been on hold for the past two years due to COVID. We were happy that all of these students were able to finally have this experience.
The end of the year is approaching quickly and I wanted to include some important events and activities for you to add to your calendars. We will be hosting an end of the picnic for families on Thursday, June, 16 from 5:00 to 7:00pm on the front lawn (weather permitting). This event is free of charge and will include refreshments and Penny Carnival Games. The final day of student attendance will be Wednesday, June 22. Sixth Grade Graduation will be taking place the evening of June 22 at 6:00pm in the small gymnasium. Personal invitations will be mailed to the families of our graduates. Please keep an eye on the Upcoming Events section of future Friday Letters as it will remain full for the remainder of June.
Yours in education,
Mr. Micah Oldham
"Keep your face always toward the sunshine, and shadows will fall behind you." ~Walt Whitman