Students in grades 6 and 1 spent their recess together in the library. Students spun the Genre Wheel and then picked stories that matched their genre. The first graders were wonderful listeners for their sixth grade reading buddies. What a cool idea Mrs. Kondrick!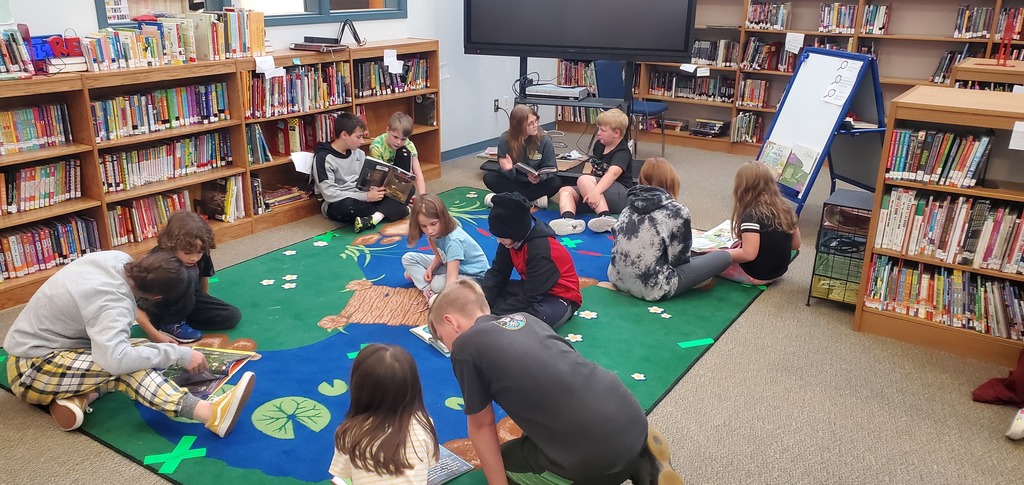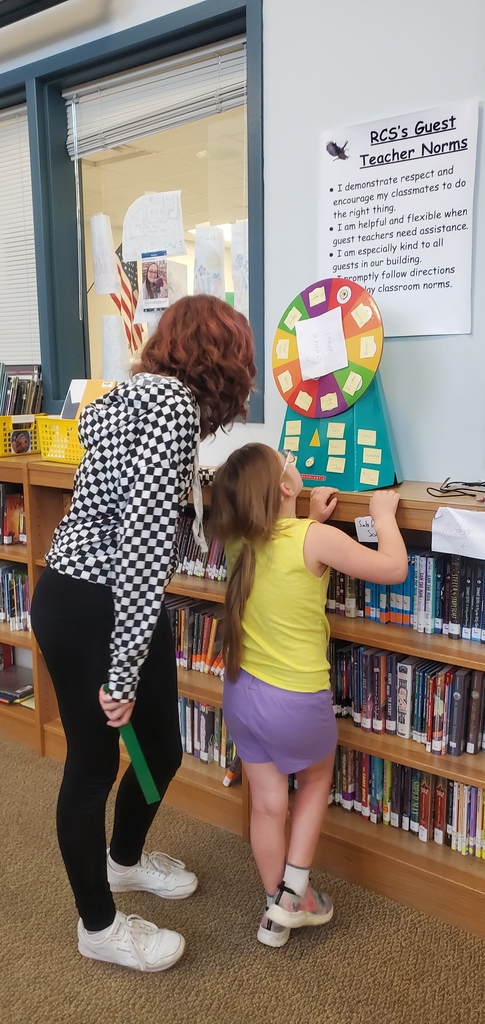 Students in grade 6 have been learning the basics of embryology during their Chicken Unit. Embryology is the study of how embryos grow and develop. Students have been journaling their observations over the past 2 weeks and were greeted with a surprise Tuesday morning.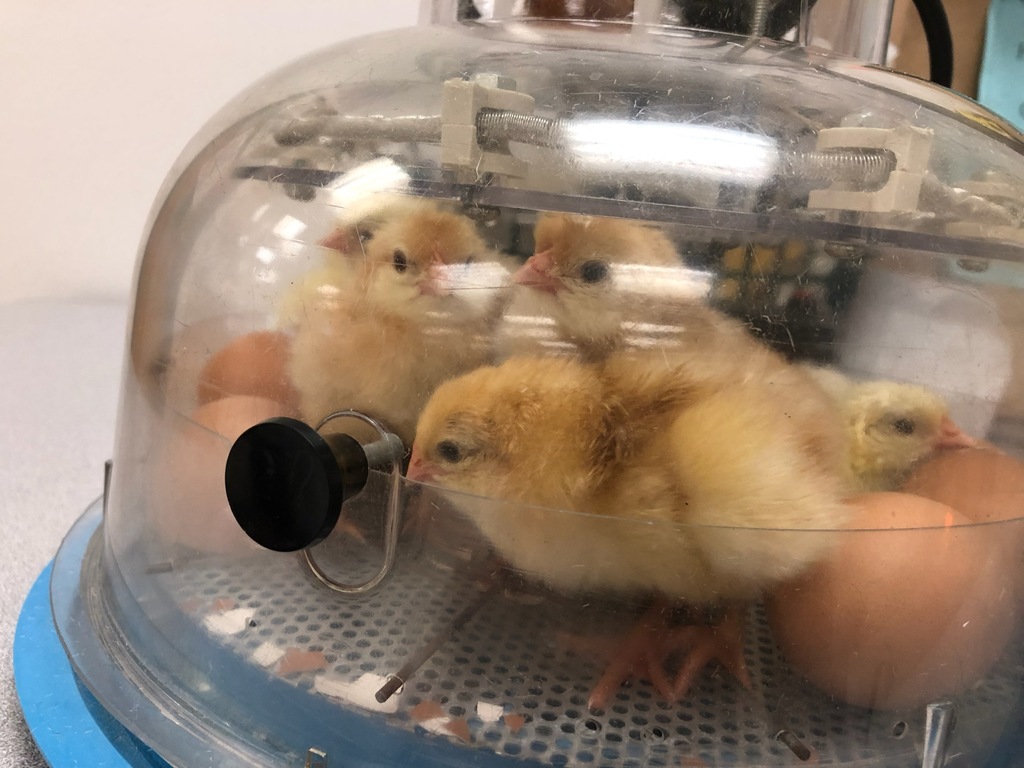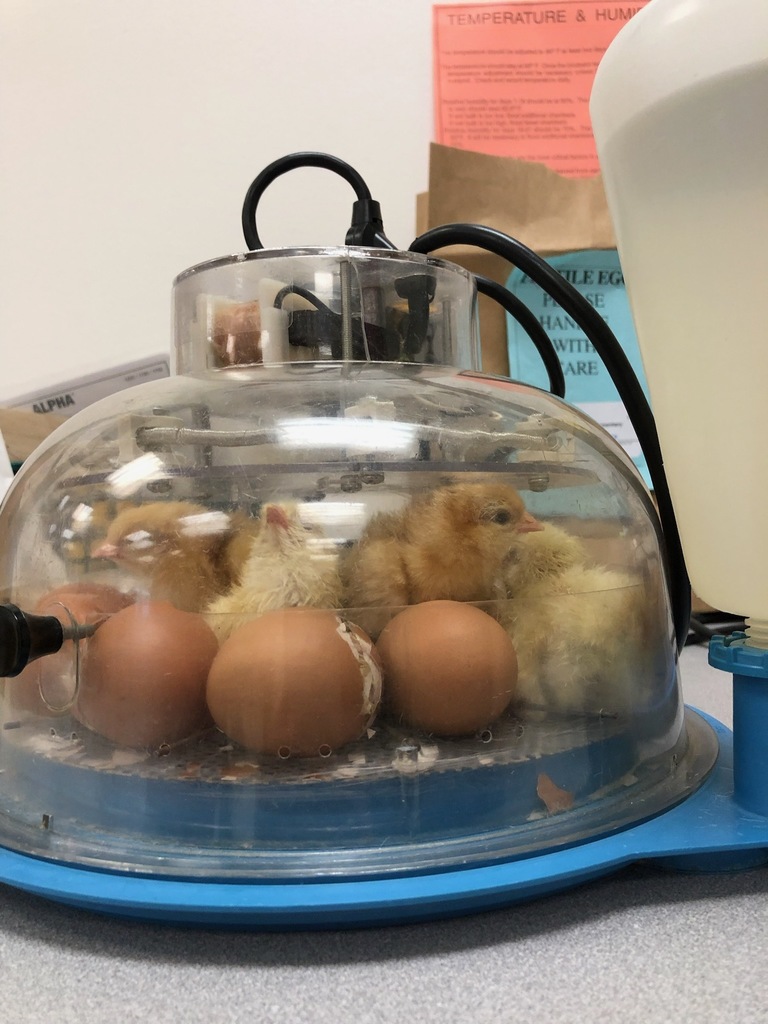 To finish the year in Physical Education our Second Grade class will be working on their bike riding skills. The class is very close to becoming 100% training wheel free. This will be a great start as they prepare to ride on their third grade adventure to Presque Isle State Park.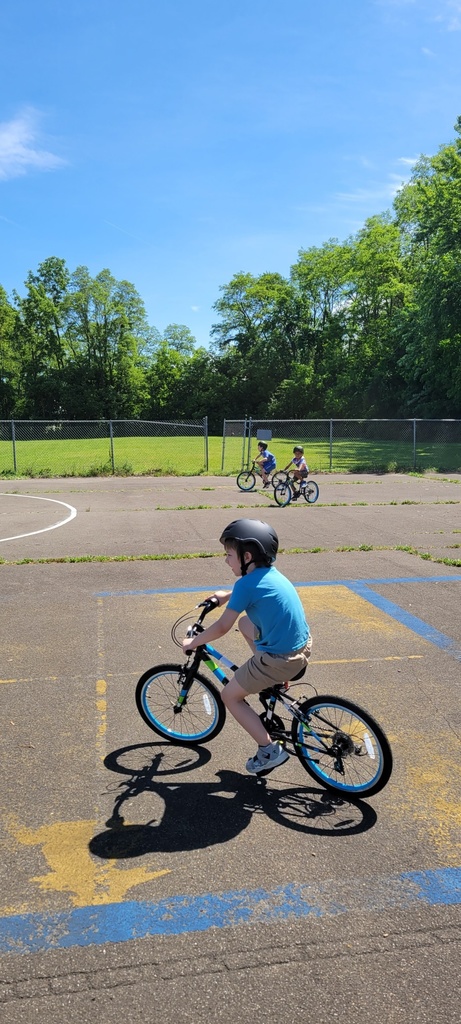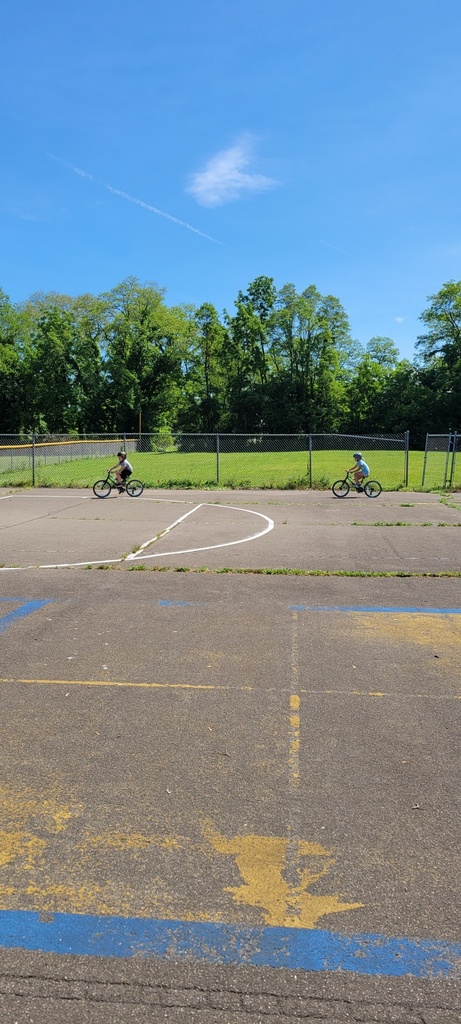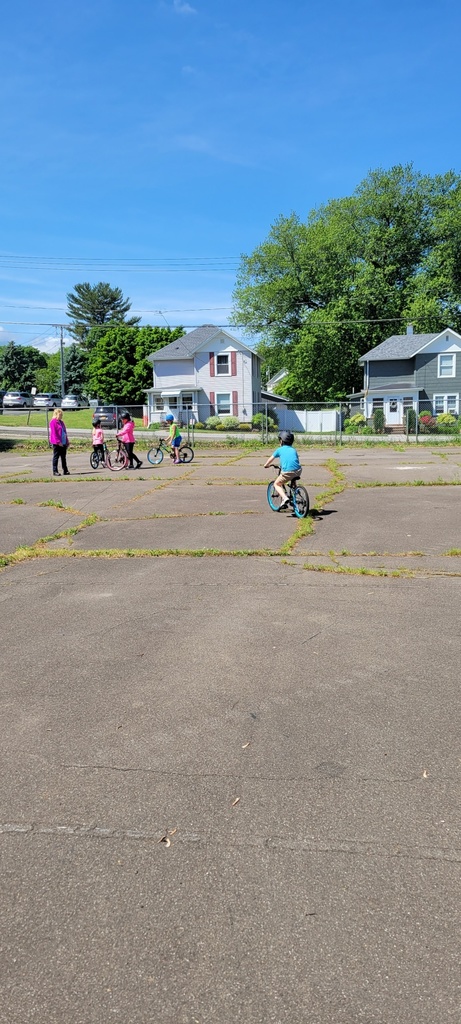 Our GOTR team completed their community service project by planting flowers around the school grounds. End of the season awards were distributed and the season was capped off with milkshakes at Meeders! A big thank you to all of the coaches and volunteers for a great season.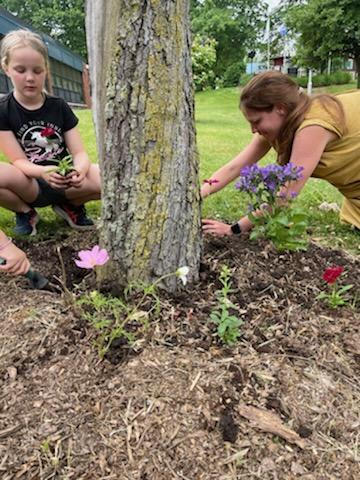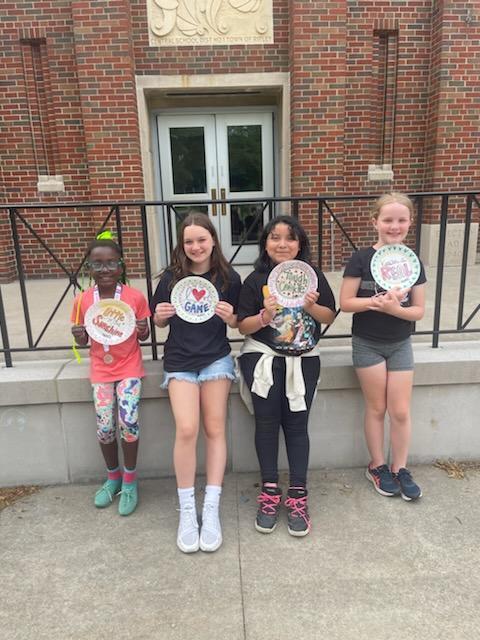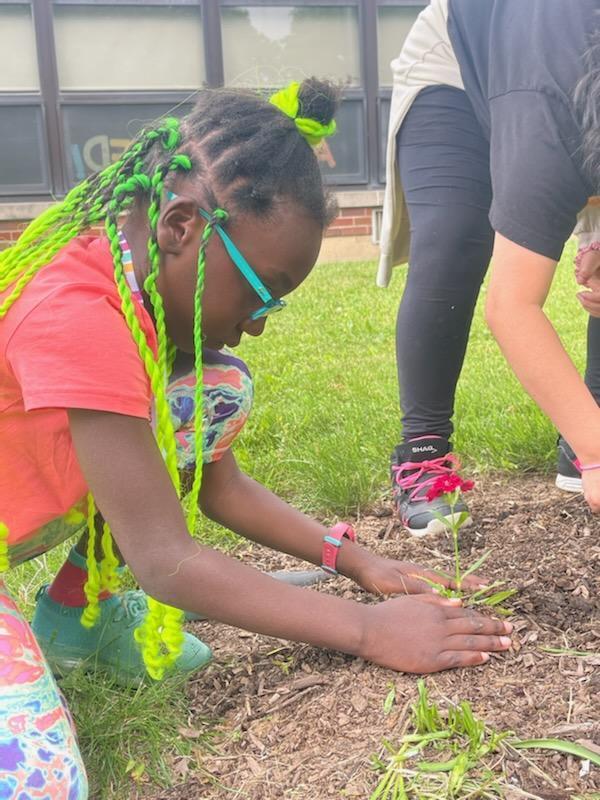 Our kindergarten scholars went on a biking adventure to the town playground on 6/3. Students enjoyed a picnic lunch upon their arrival. All of the students demonstrated the Ripley Character Trait of grit by completing the entire ride.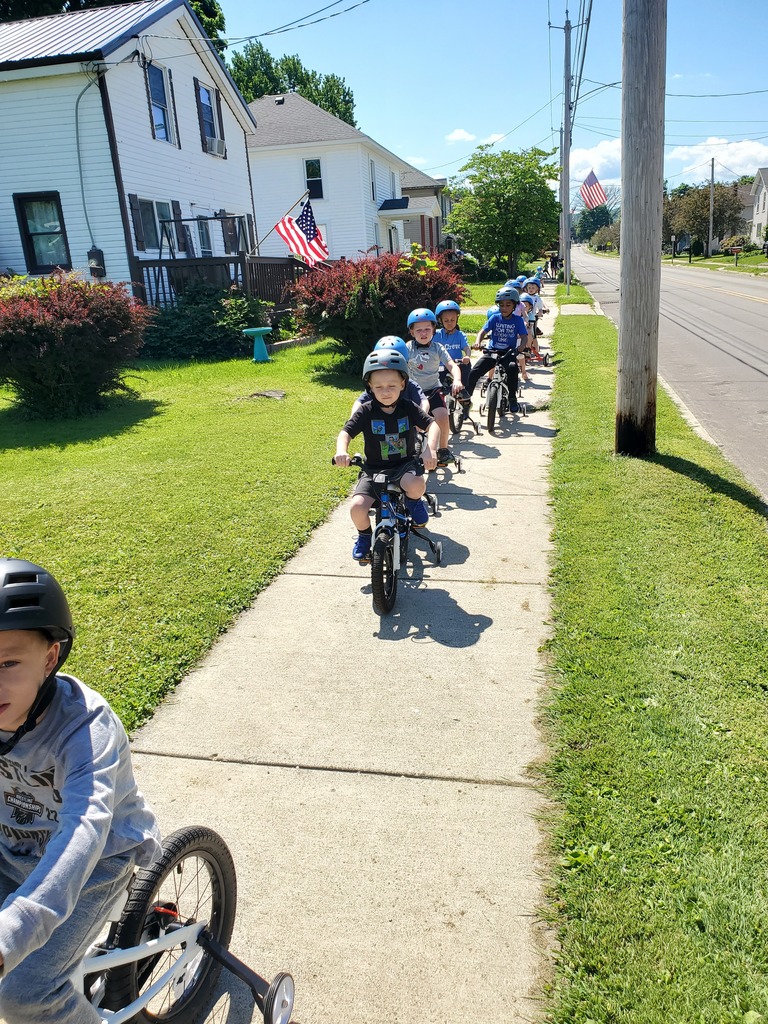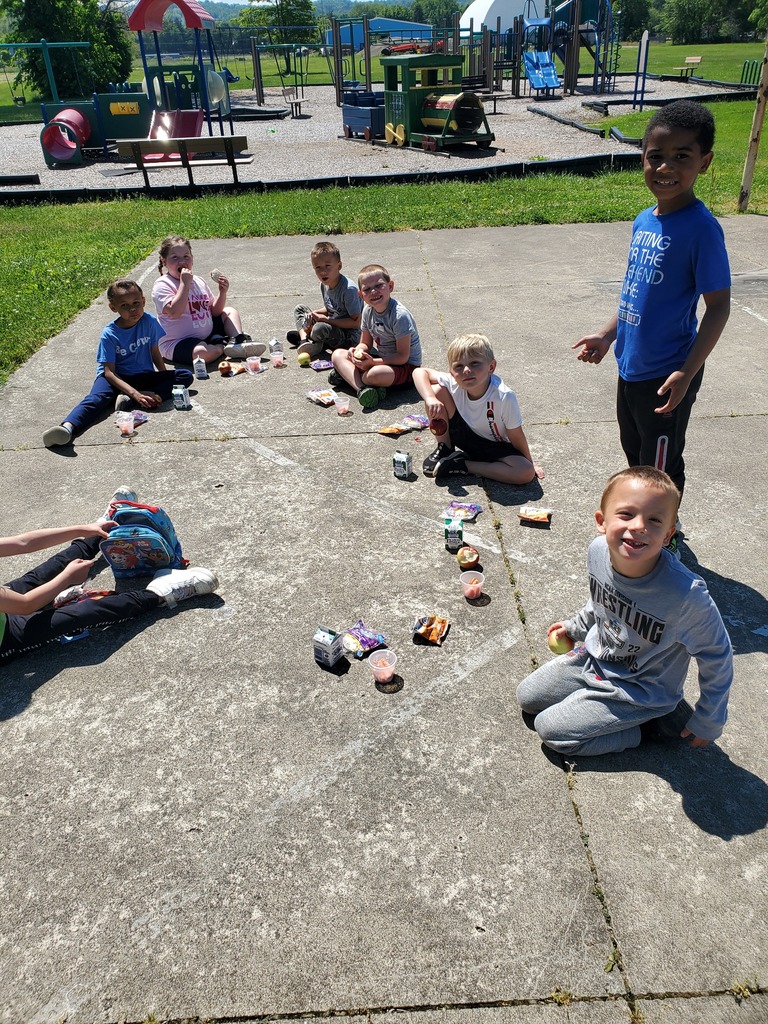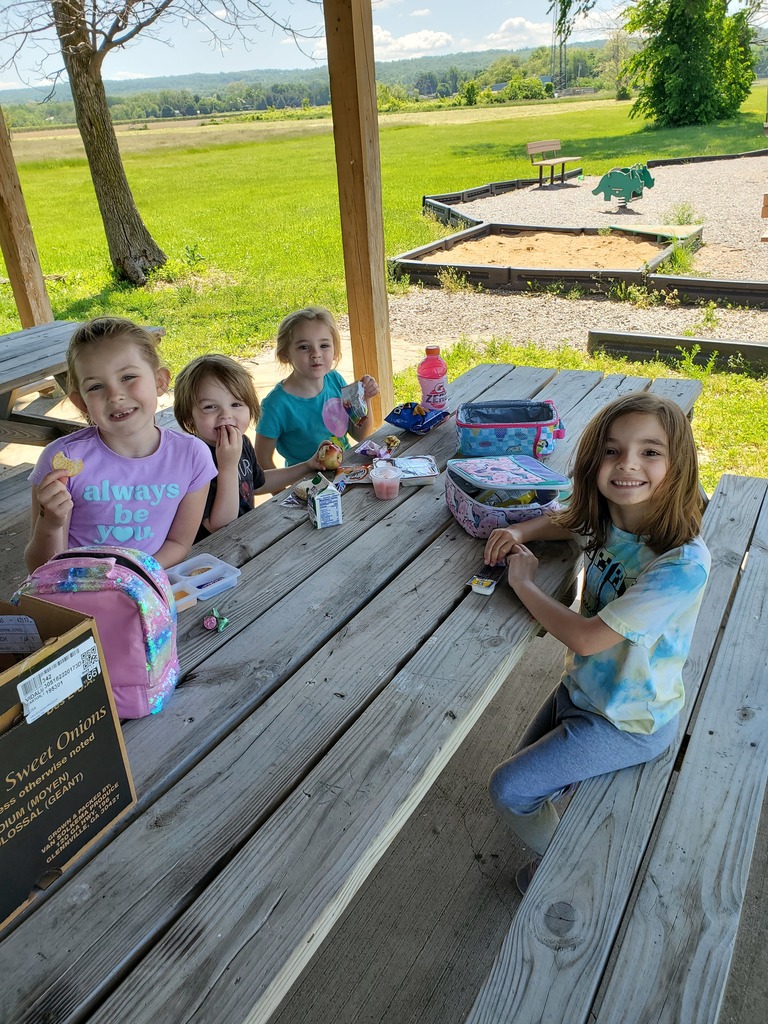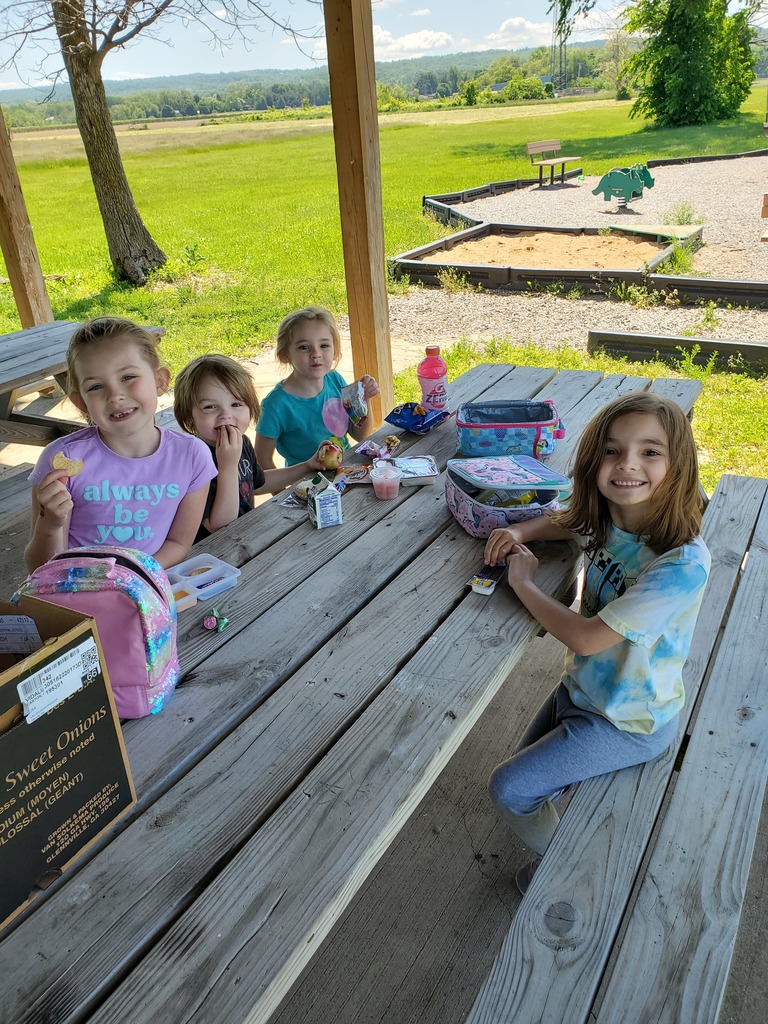 The following students were recognized for their character and scholarship this morning. Most of the students were cited for demonstrating the Ripley Character Strengths of Leadership and Responsibility. Great job scholars!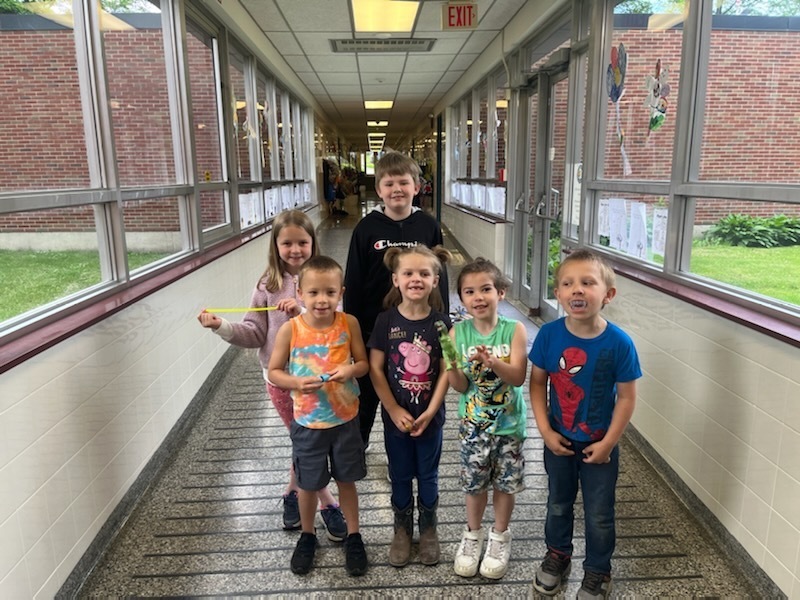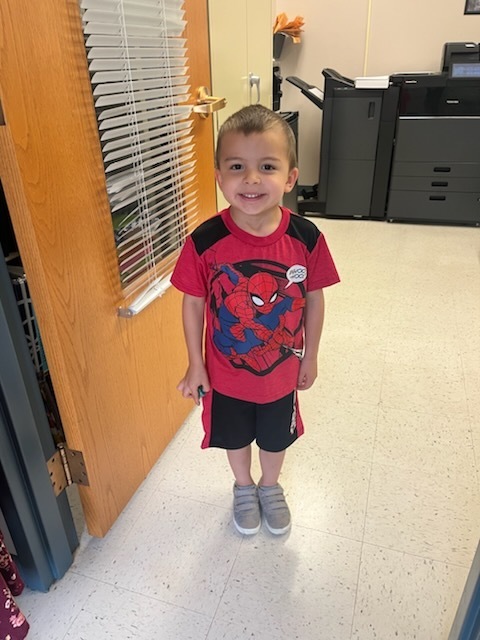 The following students visited Mr. Oldham this morning because they have been demonstrating outstanding character and scholarship. We recognize students weekly for exhibiting the RCS Character Traits of; Respect, Responsibility, Grit, Thankfulness, and Leadership. Great job!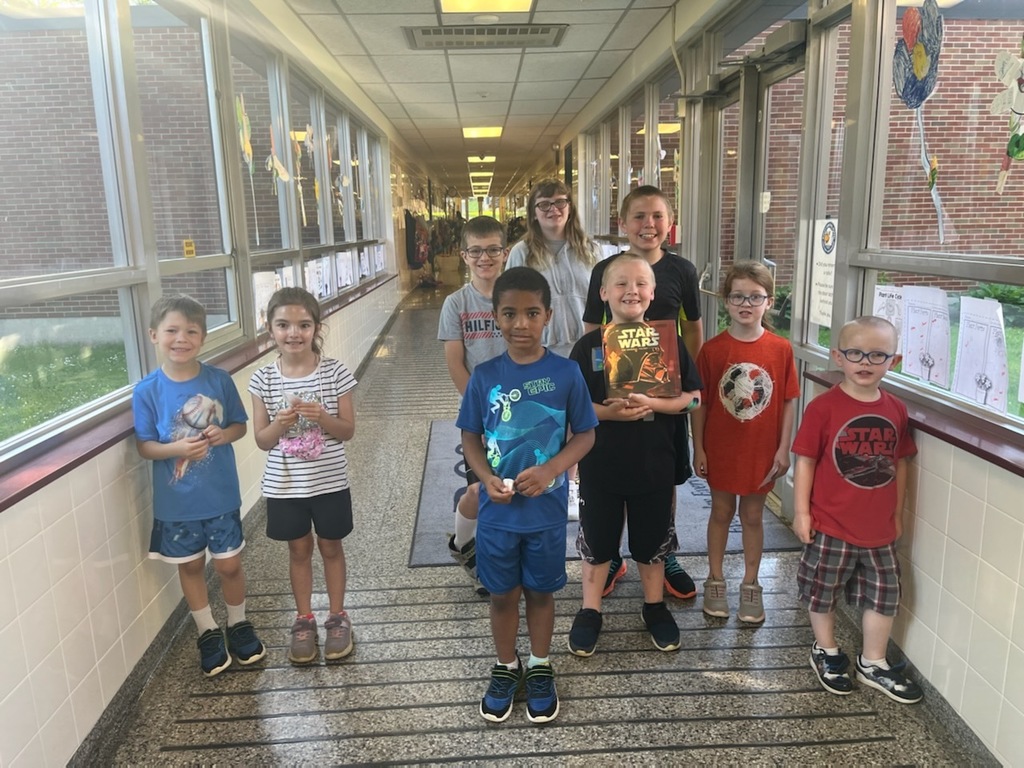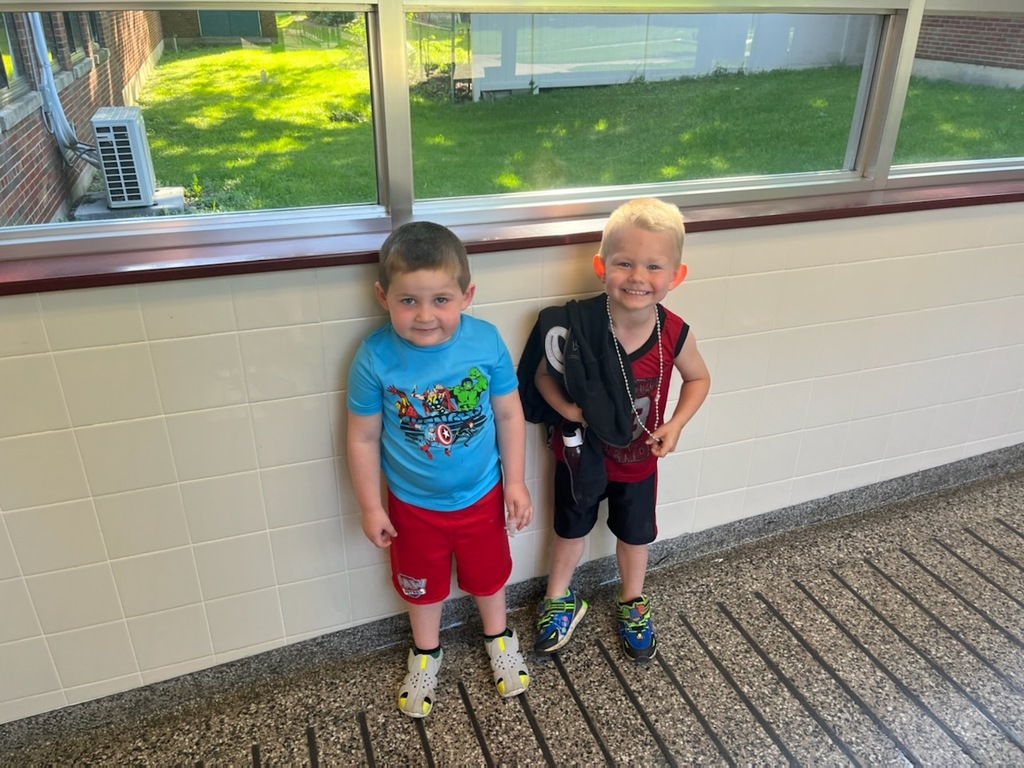 5/27/2022 Dear RCS Families, We had a wonderful week at RCS highlighted by the performance of Disney Aladdin Kids. The performing arts encourages children to explore their emotions, expand their imagination and help them develop their own, unique voice. We have been focusing on the Ripley Character Trait of "Grit" this week, and the students knocked it out of the park on Tuesday. Each of them persevered until achieving high quality work! A big thank you goes out to Mrs. Kondrick, Mrs. Mazurkiewicz, Mrs. Meredith, and Mrs. Parker for supporting the students throughout the entire process. I will be taking the students that completed their nightly reading homework for the months of March and April on a special field trip this coming Tuesday (5/31). The students will be spending approximately 3 hours outside in indirect sunlight. I would recommend applying an SPF of 30 or greater onto your child prior to school if they will be attending the trip. A baseball cap also might be a good idea to add an additional level of sun protection. The weather report looks like it will be a beautiful day. The school will be closed this Monday in observance of Memorial Day. Memorial Day is an American holiday, observed on the last Monday of May, honoring the men and women who died while serving in the U.S. military. Originally known as Decoration Day, it originated in the years following the Civil War and became an official federal holiday in 1971. Many Americans observe Memorial Day by visiting cemeteries or memorials, holding family gatherings and participating in parades. Unofficially, it marks the beginning of the summer season. Have a wonderful long weekend! Mr. Micah Oldham RCS Principal 716-736-2631
moldham@ripleycsd.org
"Success is not final; failure is not fatal: it is the Courage to Continue that counts." ~Winston Churchill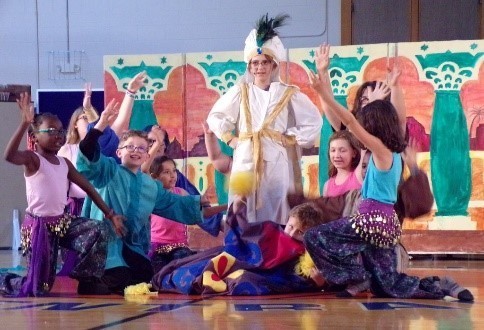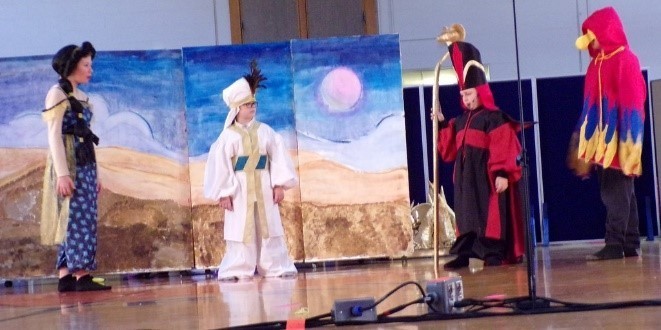 Our fifth and sixth graders visited Lakeside Golf Course today for a golfing adventure. Students have been learning the game during PE and were able to put their skills to the test today. A big thank you goes out to Mr. Rowe for planning this adventure for our students.

Our first graders completed their Better World Day project this week by cleaning out the area around the school's sign. They also planted 48 Violas. We will have a purple and yellow bounty in a few week's time. Thank you first grade scholars!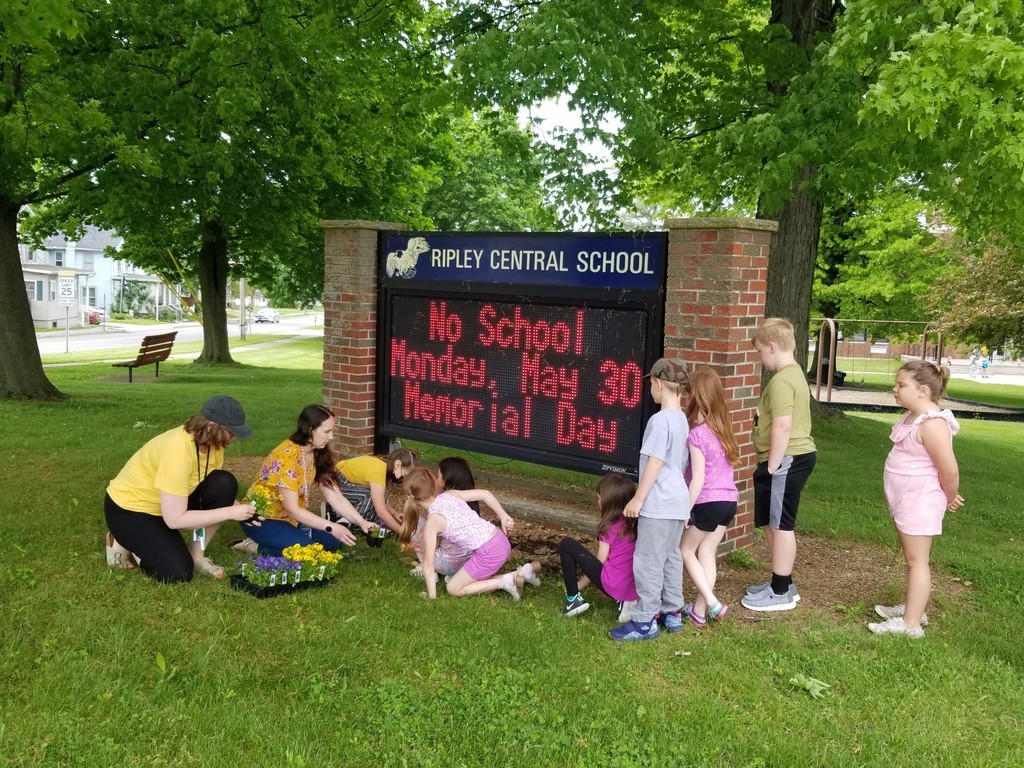 The students had a wonderful dress rehearsal this afternoon. The entire school packed the gym to see Disney's Aladdin JR. and were not disappointed. The entire community is invited to this evening's performance at 6pm in the large gym. We hope to see you here!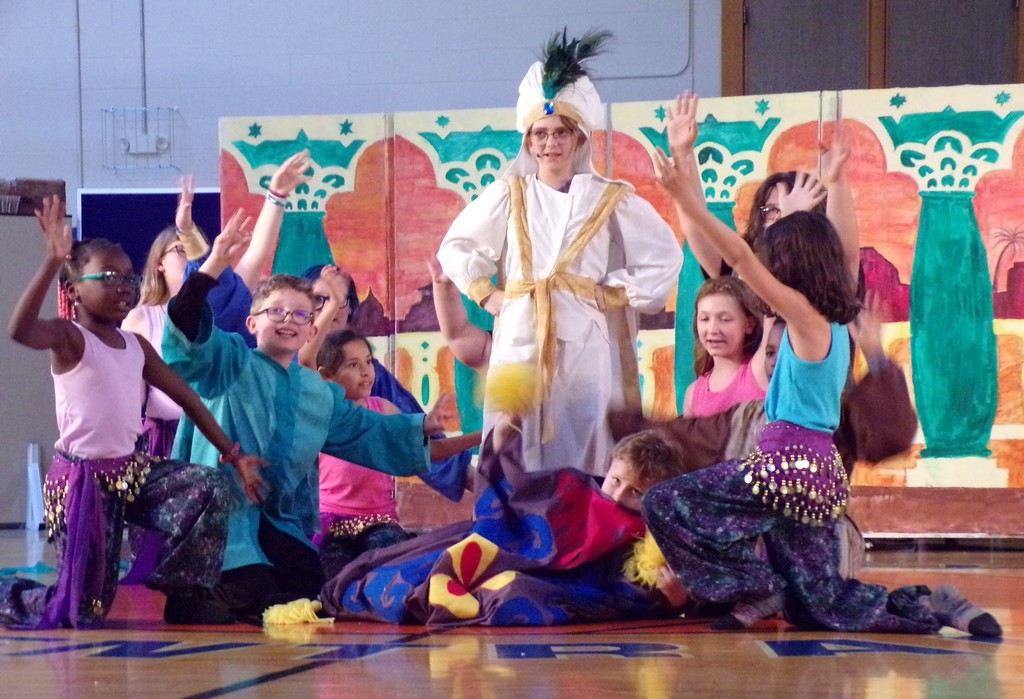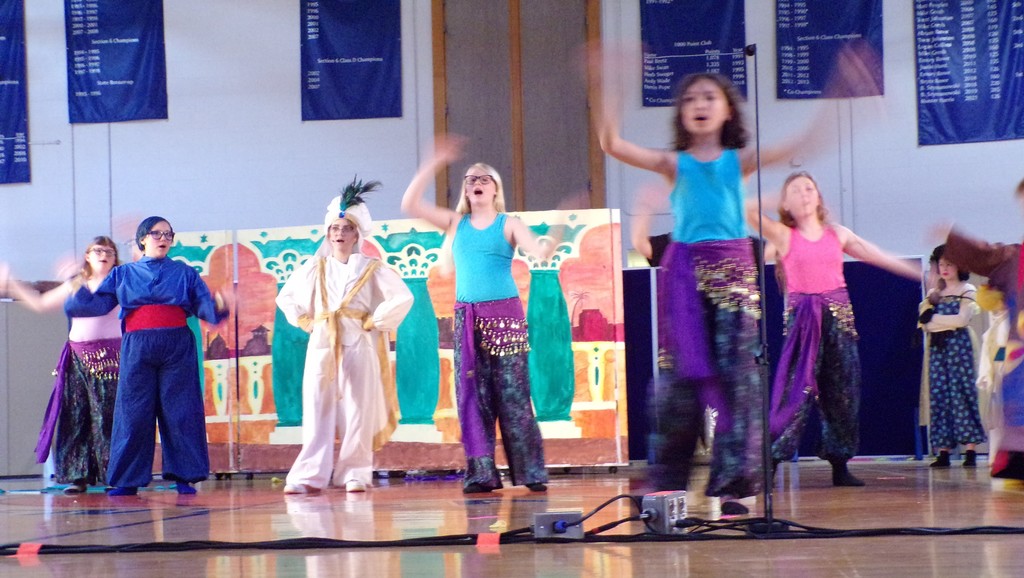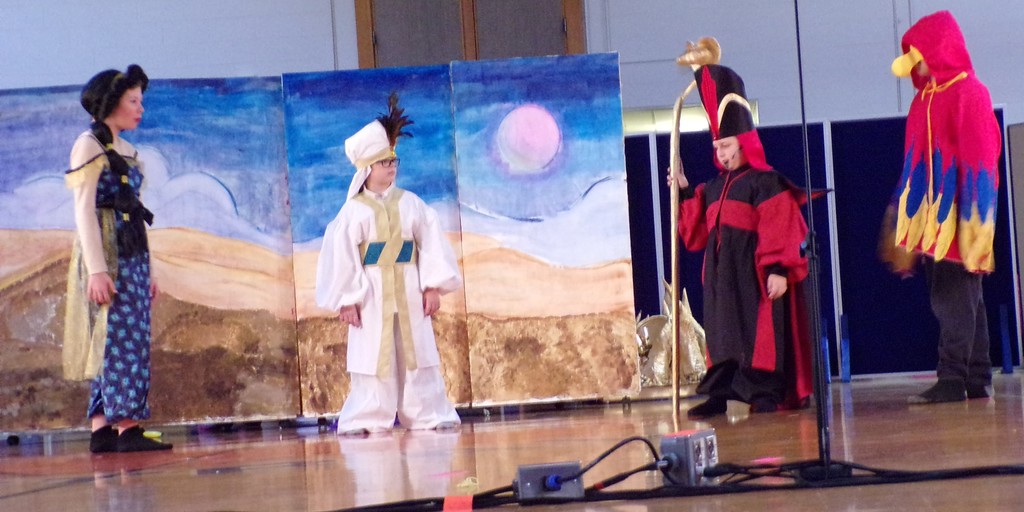 6th grade had a great time completing the Aerial Obstacle Course at Peek'n Peak. Students were nervous at first but used courage, perseverance, and grit to complete the course together. It was a wonderful adventure.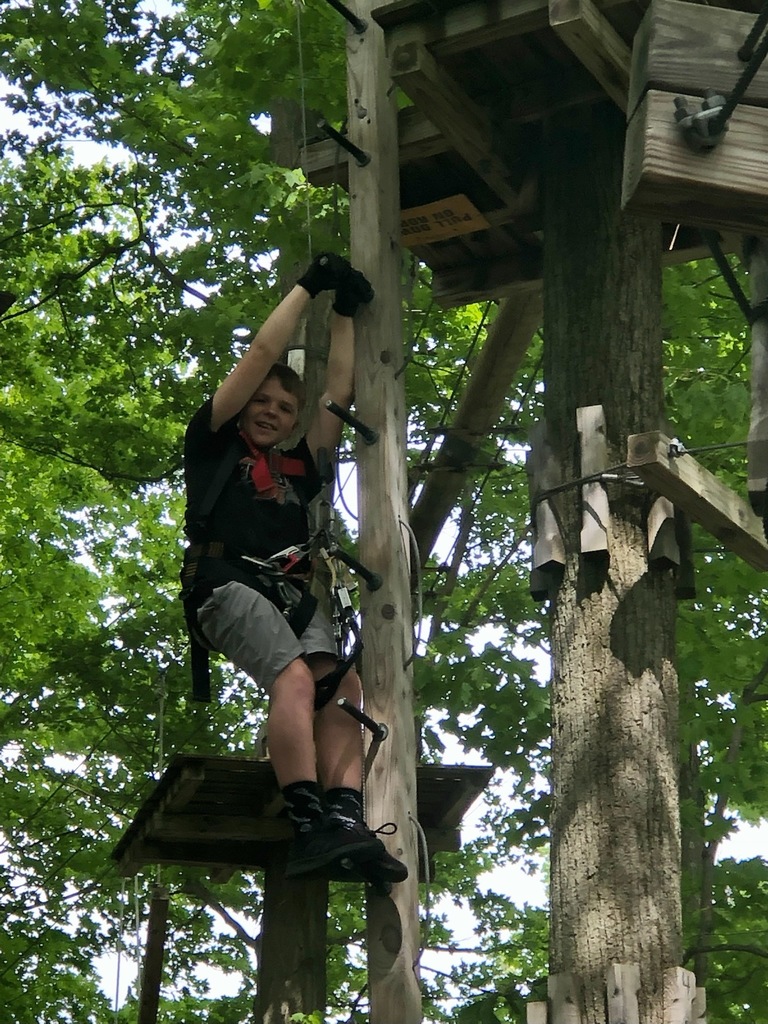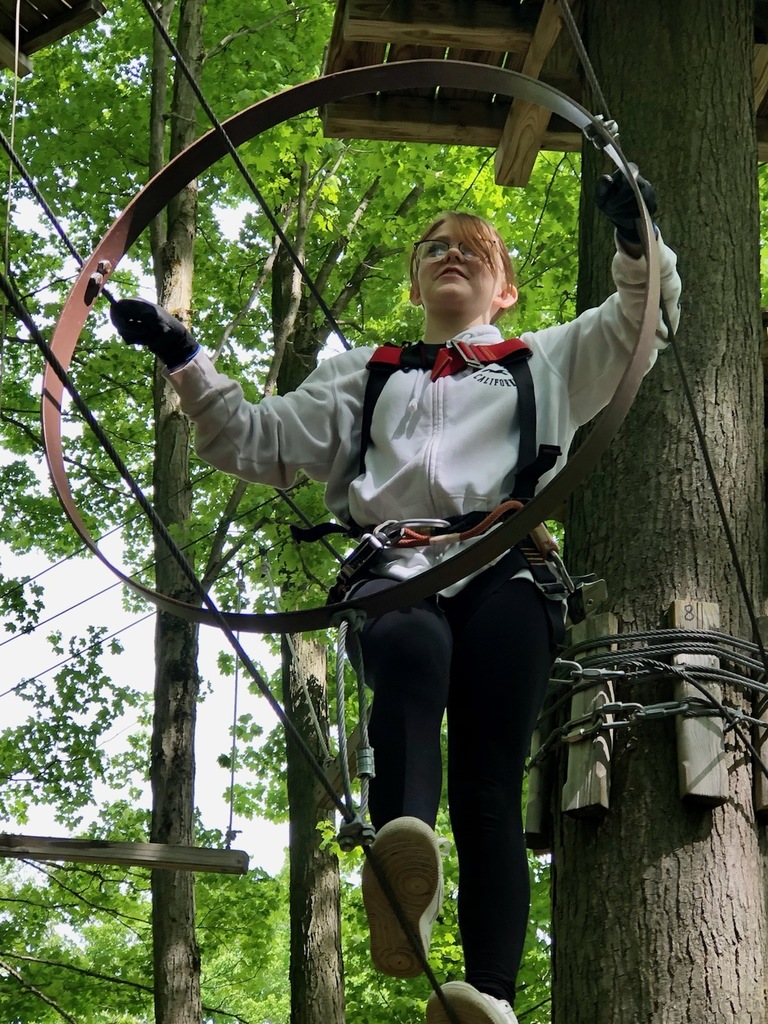 For over 50 years it has been a time honored tradition for Fifth graders throughout Chautauqua County to attend Conservation Field Day. This year our Ripley Scholars attended on a rainy, windy and dreary day. They learned about wild turkeys, and environmental conservation.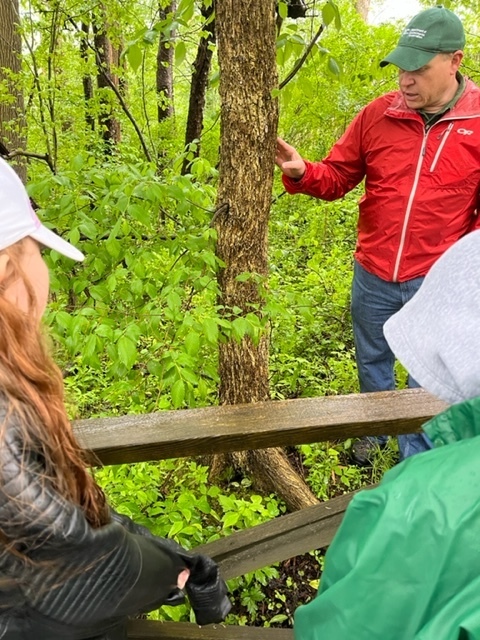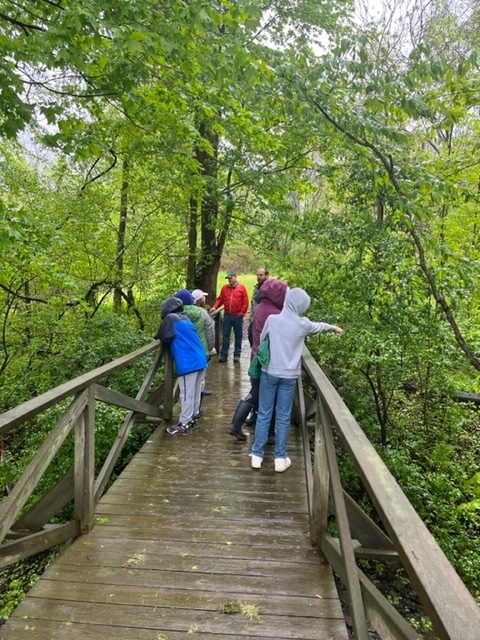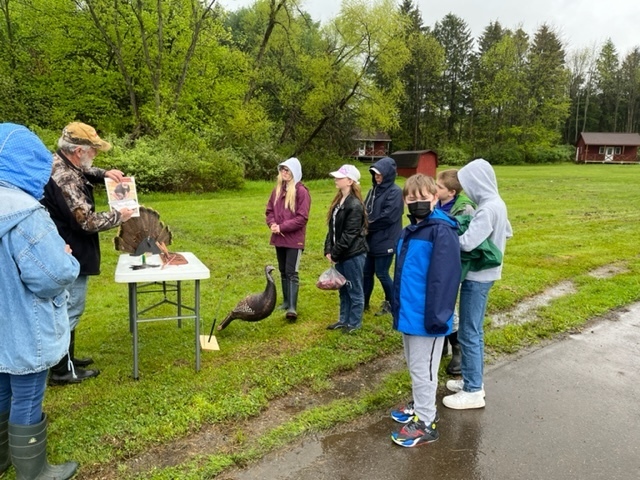 Grade 3 traveled to Presque Isle State Park this week for a biking adventure. Students rode the trails and visited the beach. Many of the students found beach glass treasures to bring home as mementos from their trip. All the students showed grit and completed the 4 mile ride.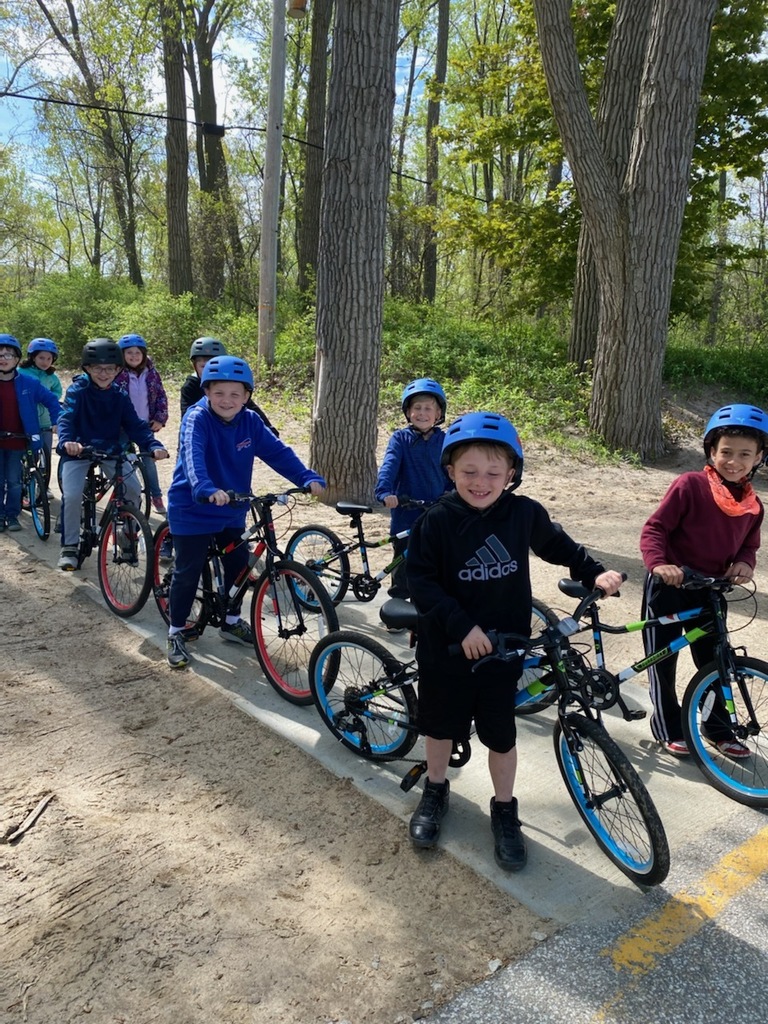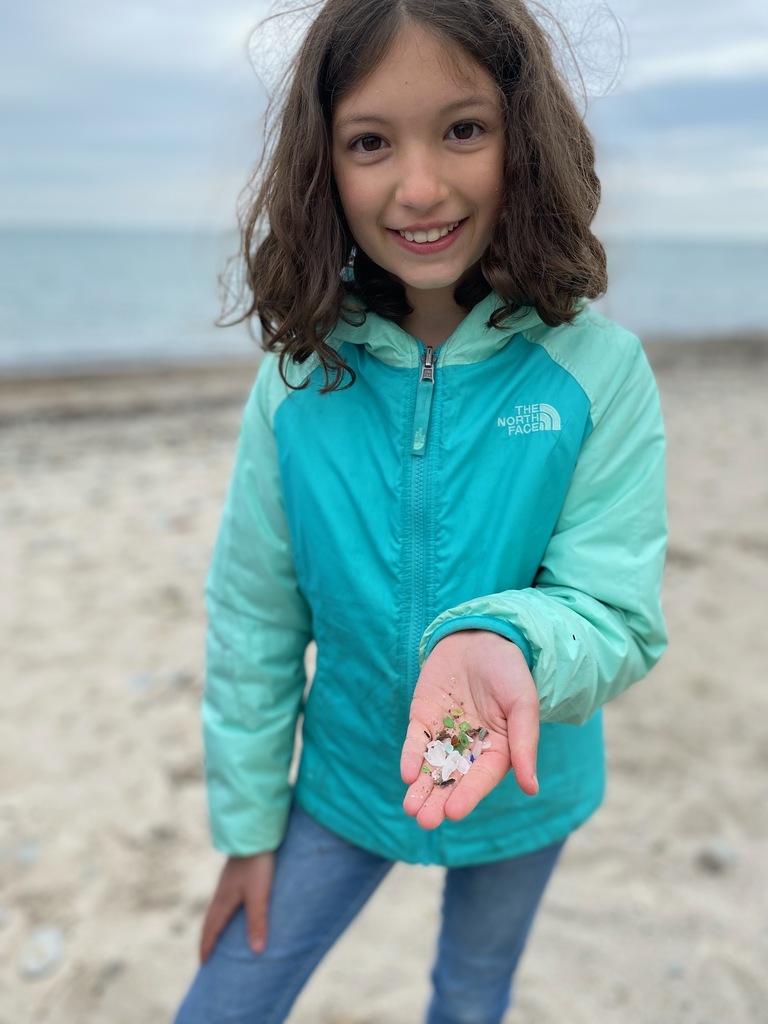 Grade 2 students traveled to the Buffalo Museum of Science this week. They have been studying dinosaurs during art and Mrs. Parker wanted to provide them with some authentic experience in the field. Scholars enjoyed learning more about the Triassic and Jurassic Periods.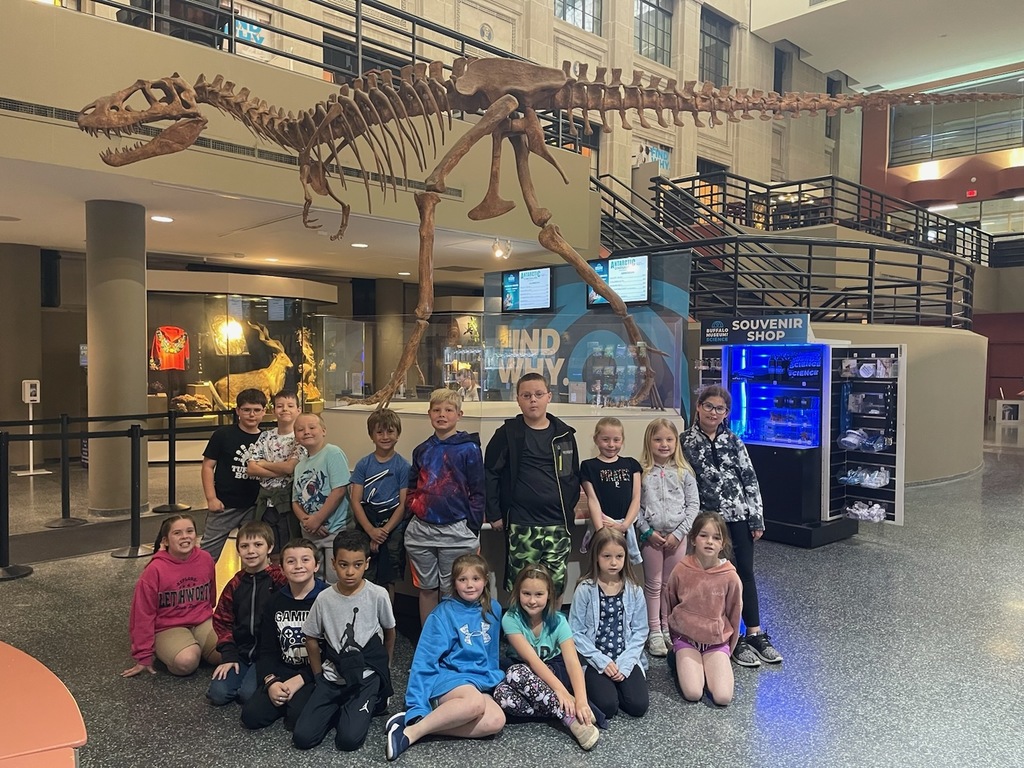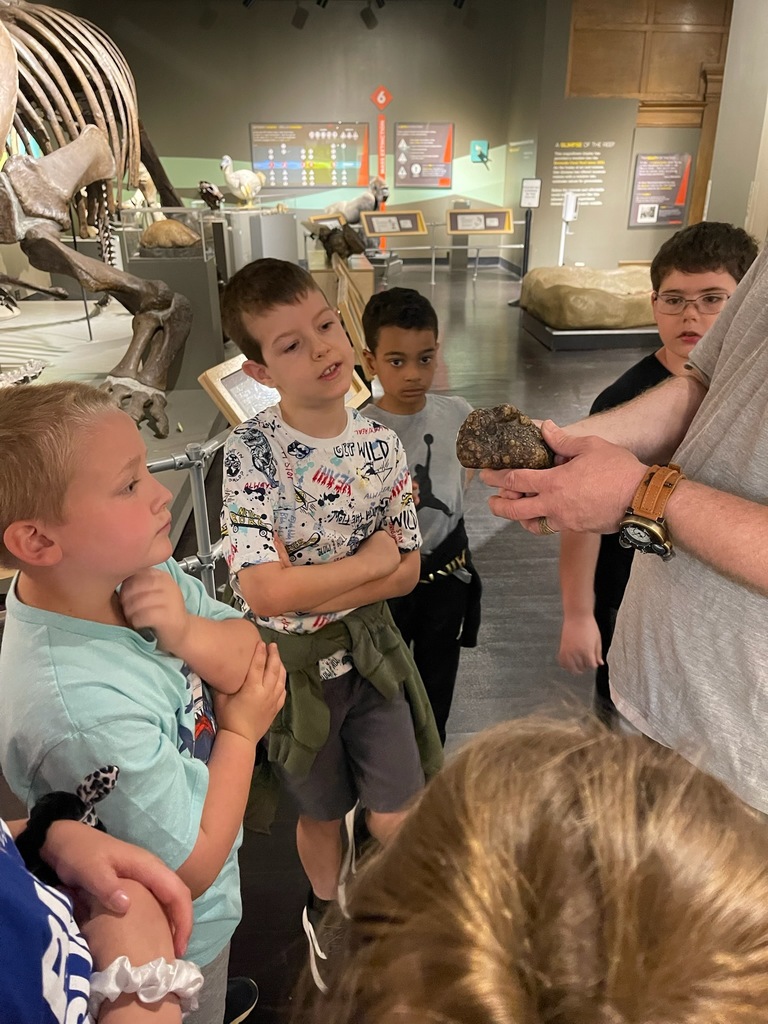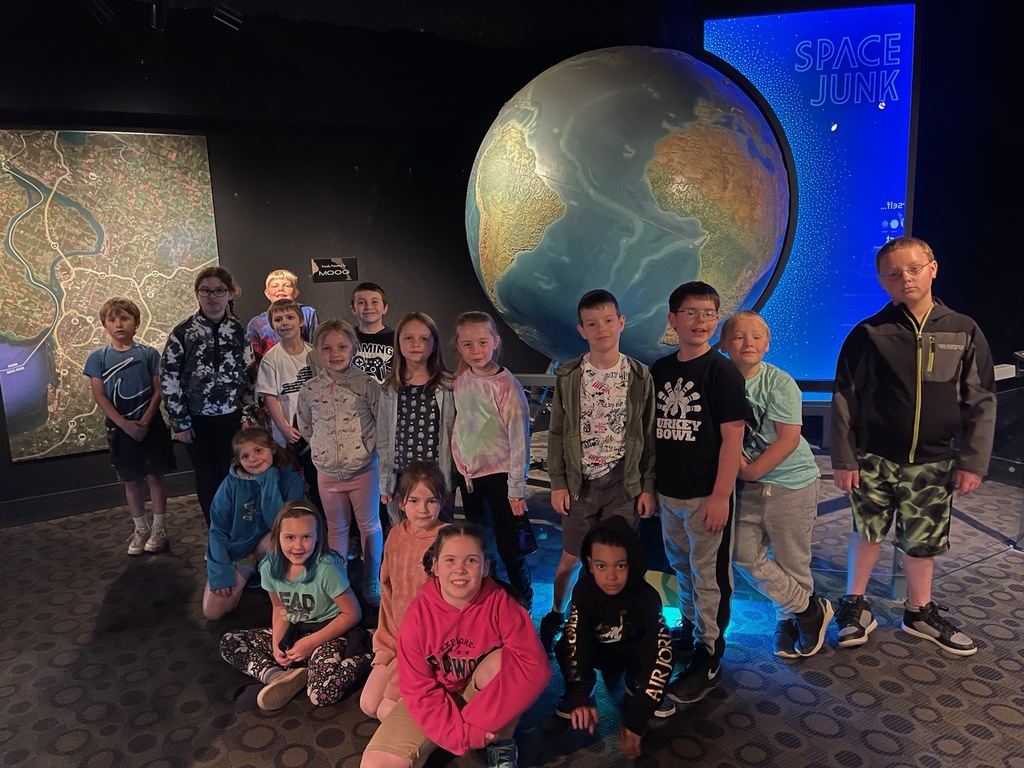 There have been several battles brewing in the fifth grade recently. Battleship Battles that is. Students started a new math unit last week, and are learning about coordinate planes/coordinate pairs. The concept can be tricky but learning through games made it extra fun!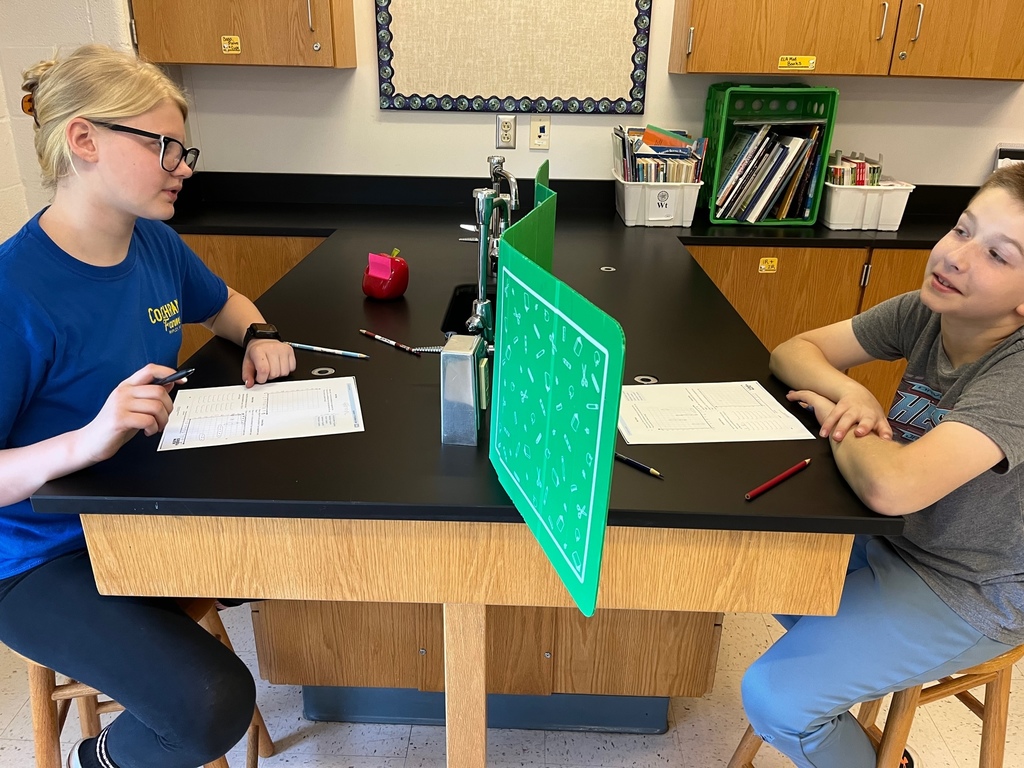 Grade 3 students released their adult painted lady butterflies this past week. Students did a wonderful job caring for them as they went through each life stage. This project provided many opportunities to make scientific observations. Great job scholars!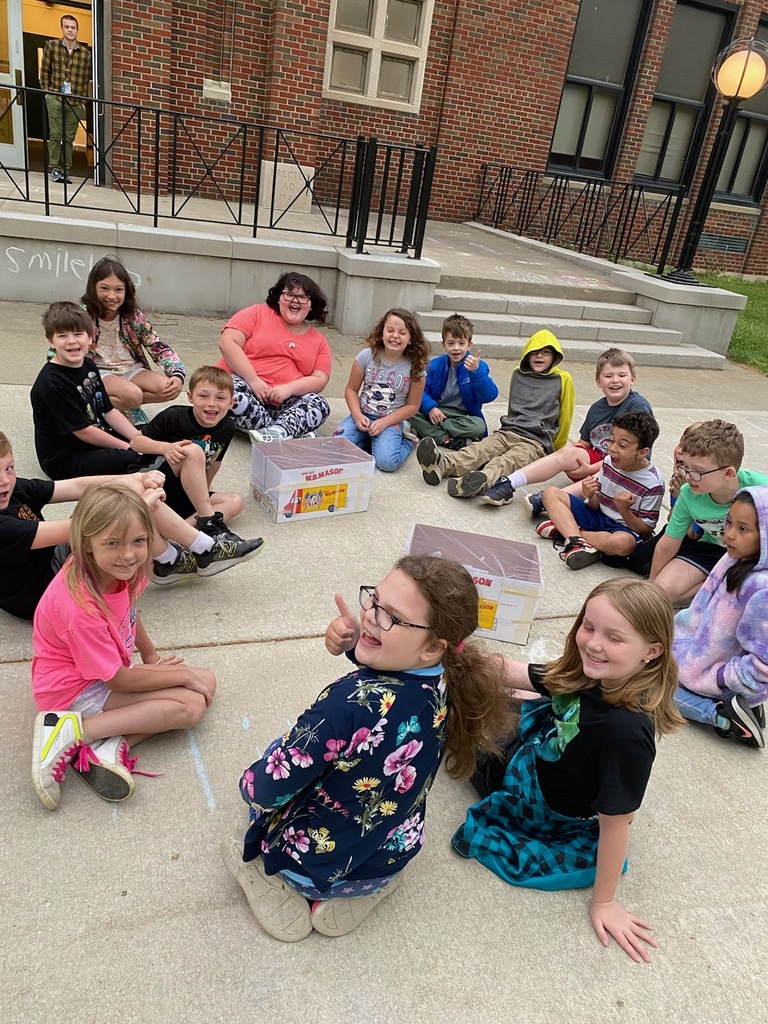 Grade 2 students visited the Roger Tory Peterson Institute which is home to the largest collection of RTP's work. Trained as an artist, Peterson understood the power of art to inform, inspire and illuminate people about the natural world. Students learned a ton hiking and birding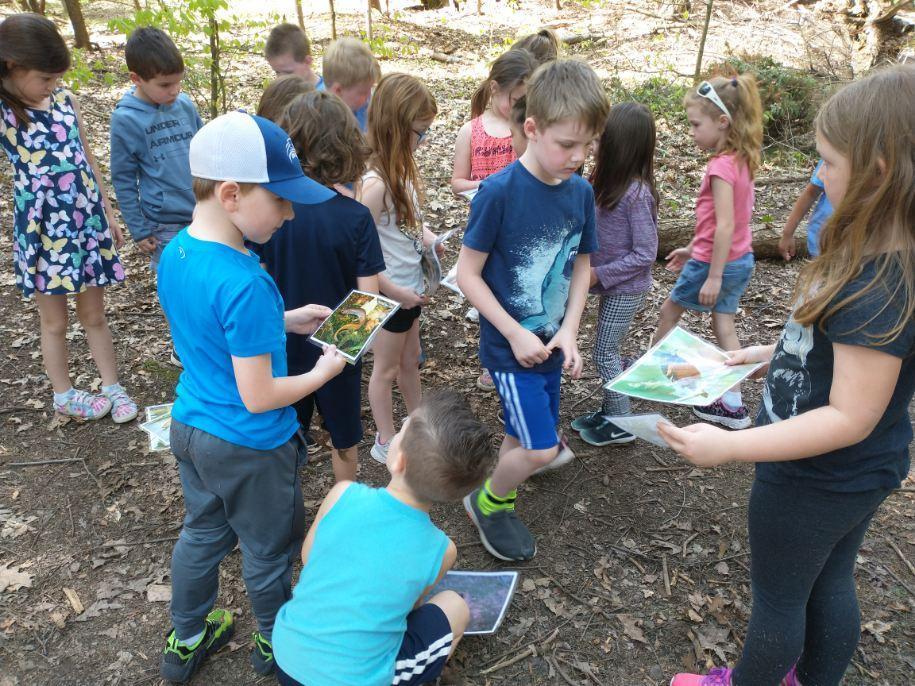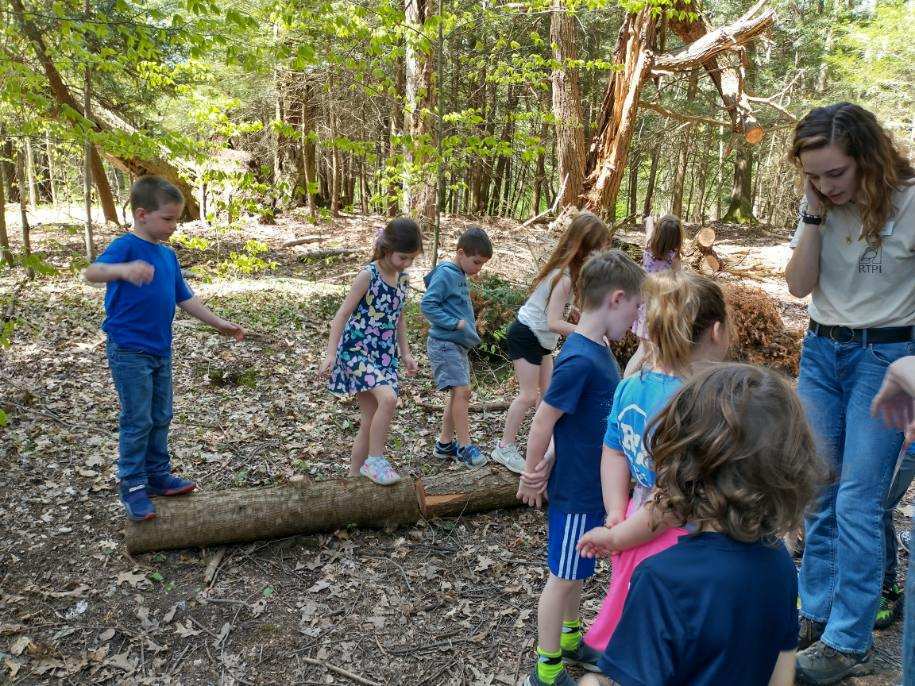 Grade 6 students successfully assembled and deployed rockets last week. The ideas of thrust, weight and control were explored, helping student to fully understand what goes into the design of rockets and the value of understanding these scientific concepts.

We recognized the following students for their scholarship and character this morning. The RCS Character Strengths are Grit, Leadership, Thankfulness, Respect, and Responsibility. Each of these students has demonstrated one or a combination of them independently. Great job!